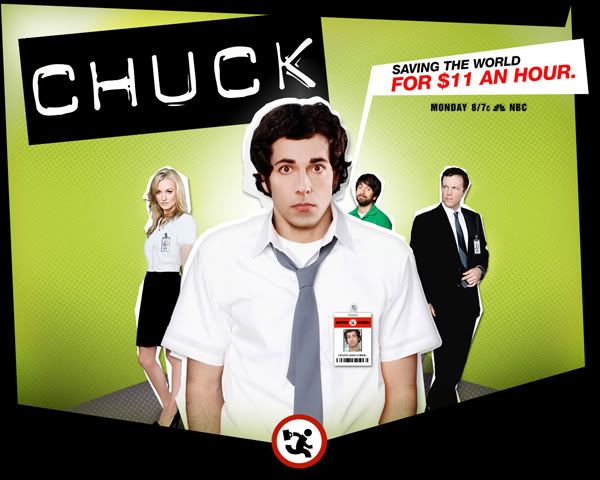 Although this show is yet to have shown in Australia, I have been watching season 1 online and have fallen in love with this show.
Created by Josh Schwartz (the genius behind the OC and Gossip Girl), this show is destined to be great. It is an action-comedy show, which follows the life of Chuck who is your "average computer-whiz-next-door-type of guy". The story begins when Chuck receives an email from an old friend who is a member of the CIA. The email contains all of the CIA's secret information fin the form of encrypted images. What follows, is that Chuck's brain becomes the CIA's computer.
Each episode has its fair share of action, comedy and a bit of romance. It is really funny and you can't help but fall in love with Chuck. The co-cast is just as lovable; Chuck's best mate Morgan is an absolute geek and his attempts to act 'cool' leave you laughing your head off.
Although certain aspects of the show seem a bit silly and unrealistic, these elements just make the show more charming and more enjoyable.
Definitely check this show out if your looking for a new comedy-drama-action TV series to watch. It is guaranteed enjoyment and laughter.